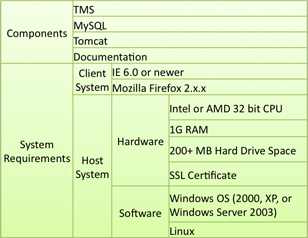 ExaDigm's
Terminal Management System (TMS)
provides the fastest, most secure, and truly cost effective remote terminal management tool for ISOs, processors and acquirers. Featuring a user friendly web-based interface, the core of TMS is the In-Field Support System (IFSS).
Secure Terminal Management Solution

Designed to support all ExaDigm payment terminals, TMS provides key functions incorporating terminal registration, software upgrades, setting changes, status reports and terminal usage monitoring delivering a range of benefits.
Terminal Profile Management

Communication channel logging

End-to-end secure SSL communication

Web-application accessible from anywhere, at anytime

Multi-platform deployment (Windows, Linux)

Ability to schedule downloads

Rapid download times